Artist Feature: Kaylee Thornsberry was born in Morehead, KY and grew up in Blairs Mill of Morgan County. Thornsberry attended Morehead State University (MSU) where she obtained a Bachelor of Fine Arts in Art and a Bachelor of Art Education with a minor in art entrepreneurship.
Thornsberry was a recipient of the W. Paul and Lucille Caudill Little Scholarship for the Arts. Her work has been published in Inscape Literary & Visual Art Journal, displayed regionally at the Gateway Regional Center for the Arts, Rowan County Arts Center, Kentucky Folk Arts Center, and the Golding-Yang Art Gallery. Thornsberry's public art pieces can be found around Morehead, KY and Pikeville, KY. She worked as a Gallery Assistant in the Golding-Yang Art Gallery while she was attending MSU.
Thornsberry is currently working as an art teacher in Carter county KY. She also works independently and maintains a studio in Morgan County KY.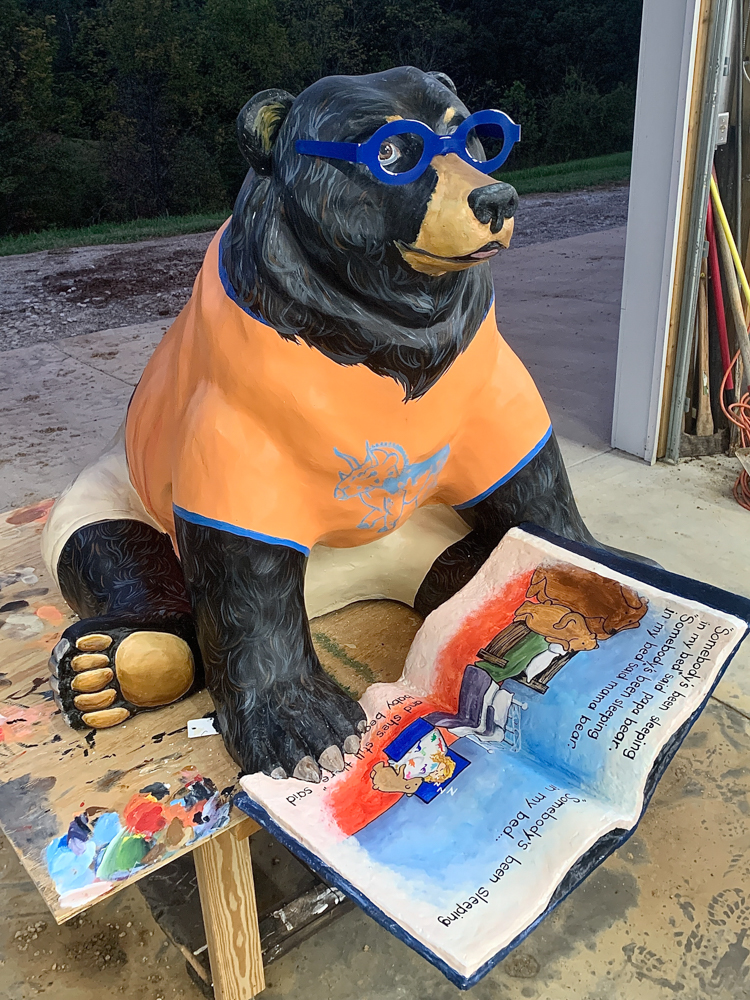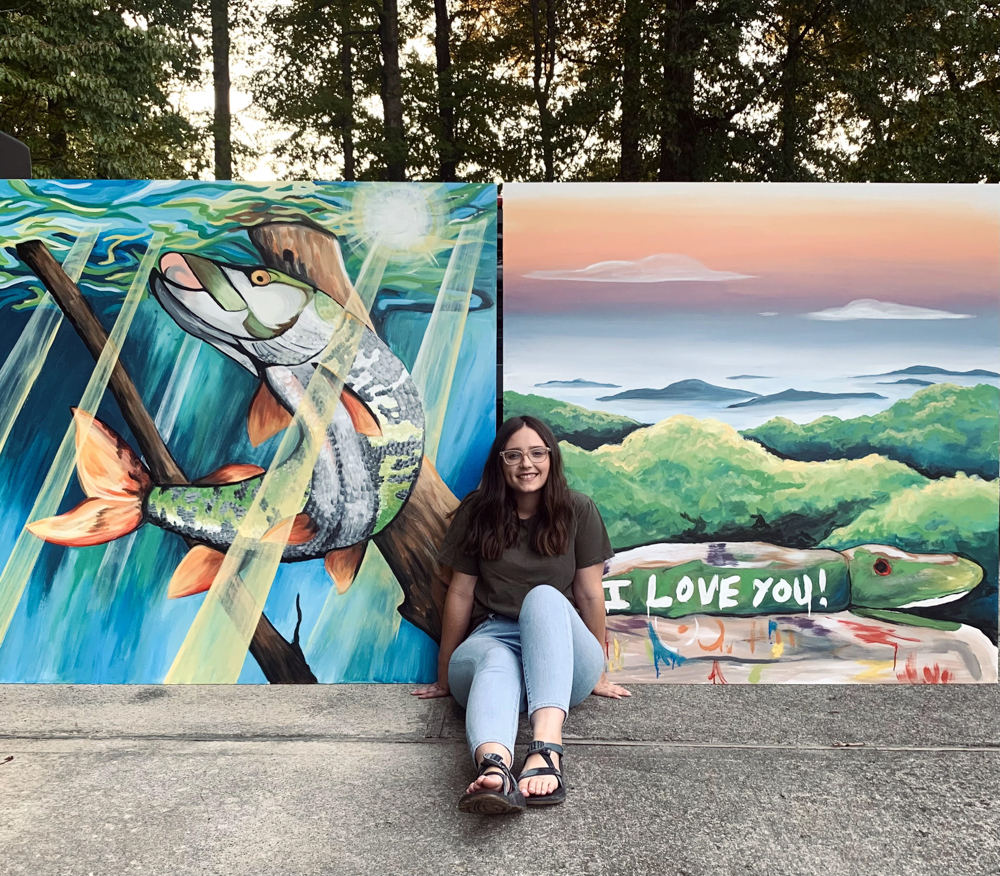 Reworked (2019-Present) is a series of acrylic paintings on antique photographs. Beginning with a stack of found photographs or by going through family albums, I choose an image to use as a starting point. When an image inspires an idea that I want to pursue, I scan the photograph into the computer and pull it into Photoshop to explore my idea further. After developing my composition, I print a large-scale version of the original, unaltered photograph on thick matte paper. Slow drying acrylics are painted over-top of the print leaving certain elements of the photograph untouched to create the final work. Much of the imagery I add is influenced by my life in rural Kentucky and people I know or simply the original image itself.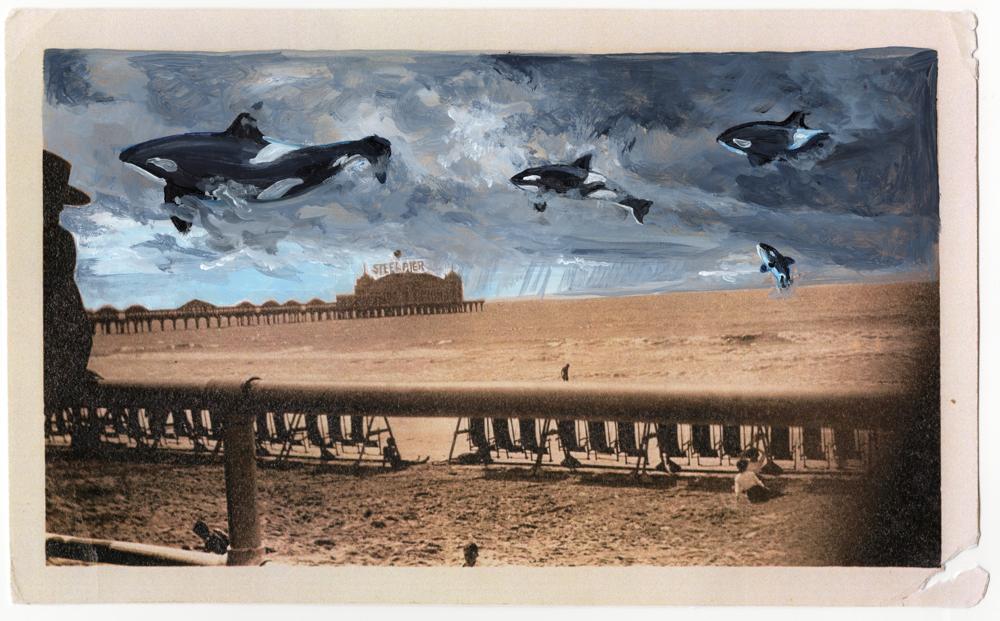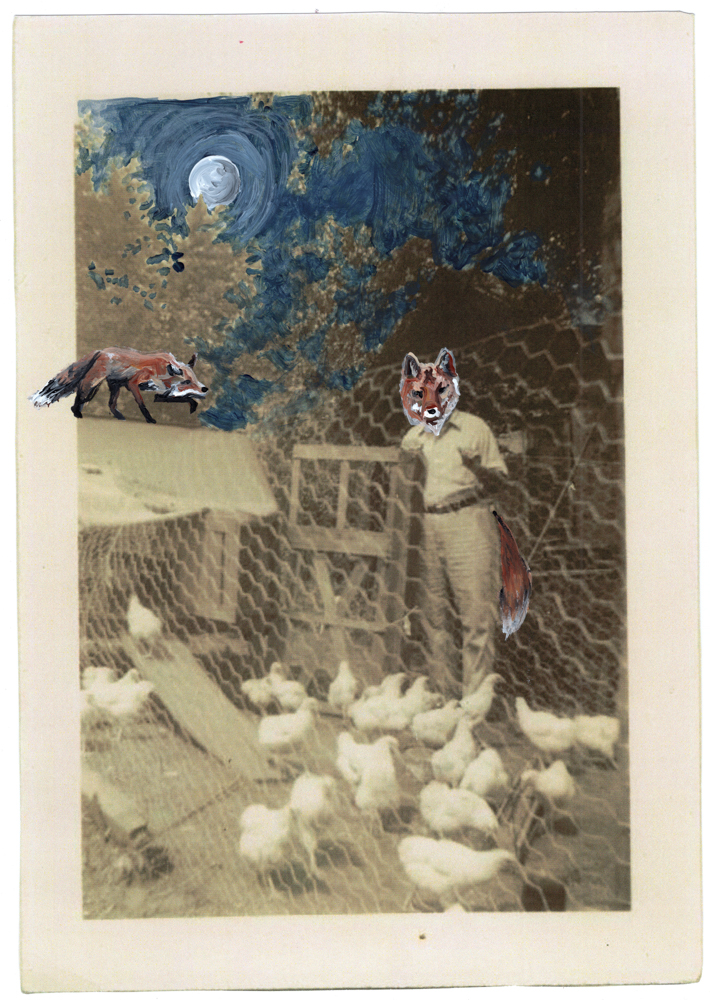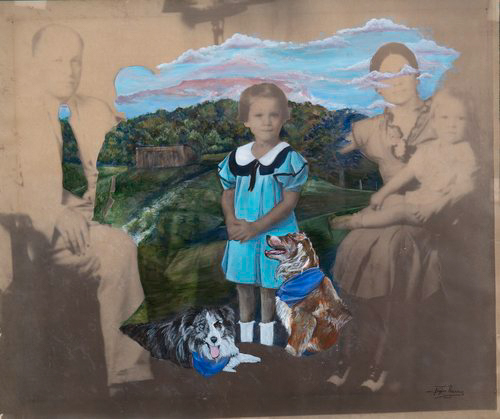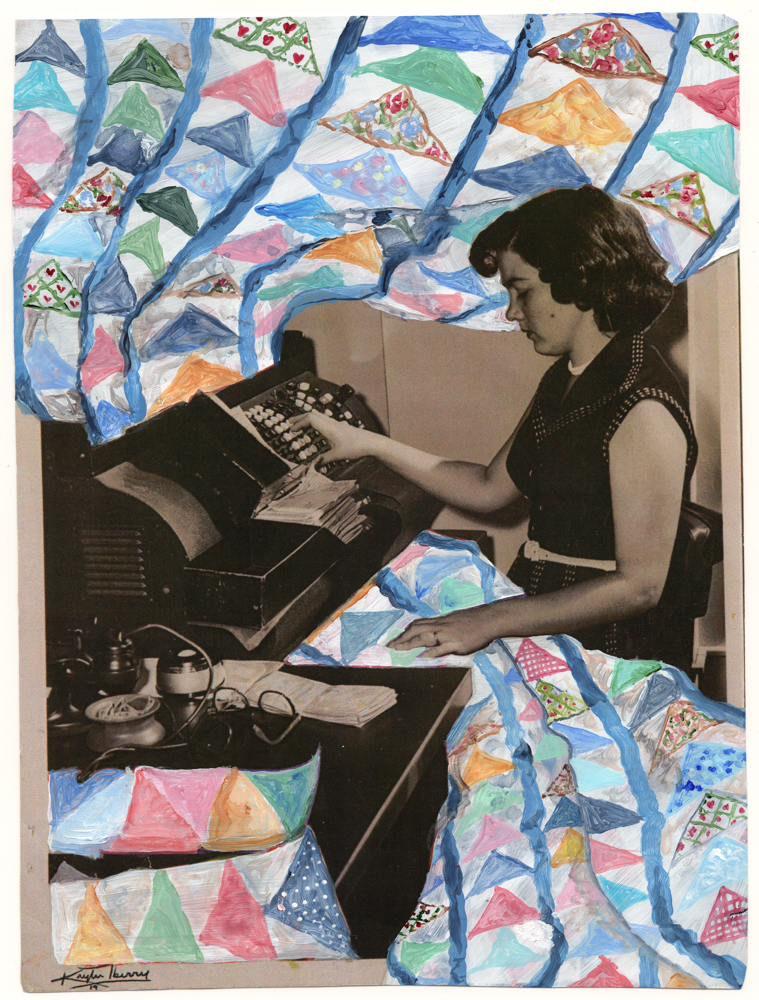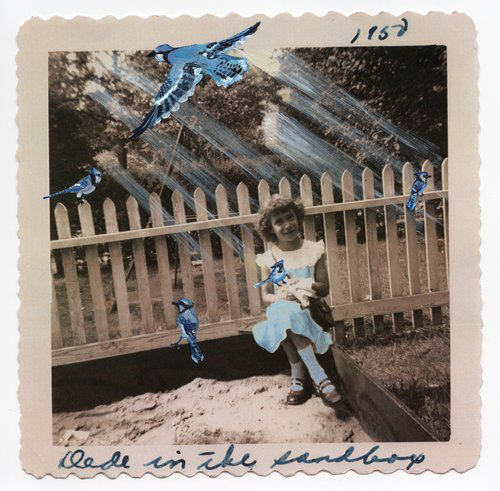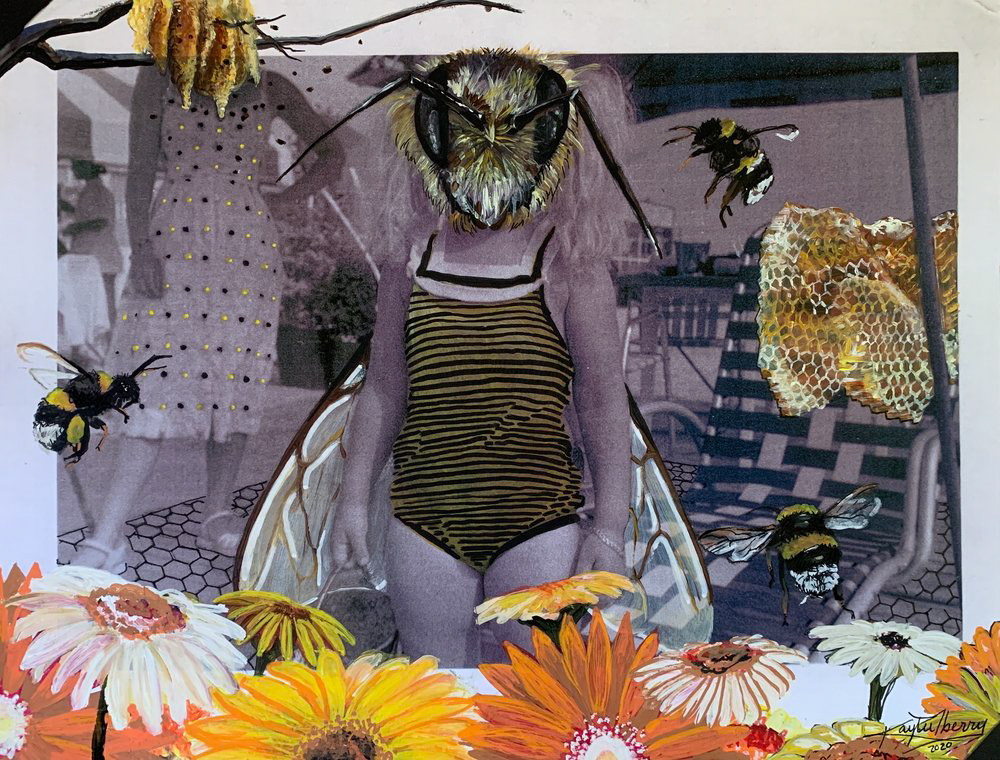 Kaylee has various public art works found around Morehead, Lexington, and Pikeville, Ky. In Morehead she contributed to two murals. She painted the Eagle wings in the city park. And she painted two mural panels (Lockegee Alligator Rock, and The Muskie) in the mural on Pasquales. In Pikeville she Painted Story Time Bear and she is commissioned to do a second bear. For Lexington she painted the sign horse. Public art is something she wants to do more of, sharing art with the community is such an honor for her as an artist. Kaylee says "Every artist wants their art to be seen and loved by others and public art is so fulfilling in that. It also gives the community something to be proud of."
How Kaylee Started her "Reworked" series: "I started painting on vintage found photos in college. A professor wanted a "self-portrait" but he didn't necessarily want it to be our face. He wanted us to depict ourselves in a less obvious way. I was trying to think of things that I am interested in aside from the arts as everyone in a college painting class is into art; I wanted something that stood out something no one else was doing. So one of my other interests is antiquing, me and my dad go together. I love how every object you find has a story to tell. I couldn't bring myself to deface any antique furniture or trinkets so I began thinking about vintage photographs. I went out to one of my favorite antique stops and found a photograph of a little girl and her family. I decided to paint this little girl into my life and that is the piece "Memories of Home" that started it all."
Kaylee is open to commissions and also sells her work!
Contact Information for Artist Feature: Kaylee Thornsberry
Email: kgtberry98@gmail.com
Phone: (606) 207-8149
Website: www.kayleethornsberry.com
Instagram: @art.by.kaylee
Facebook: Kaylee Thornsberry Fine Art
Be sure and check out Cavalletto Magazine and our Facebook Page for more interesting content! Also, check out Cavalletto Radio to hear some awesome indie musicians!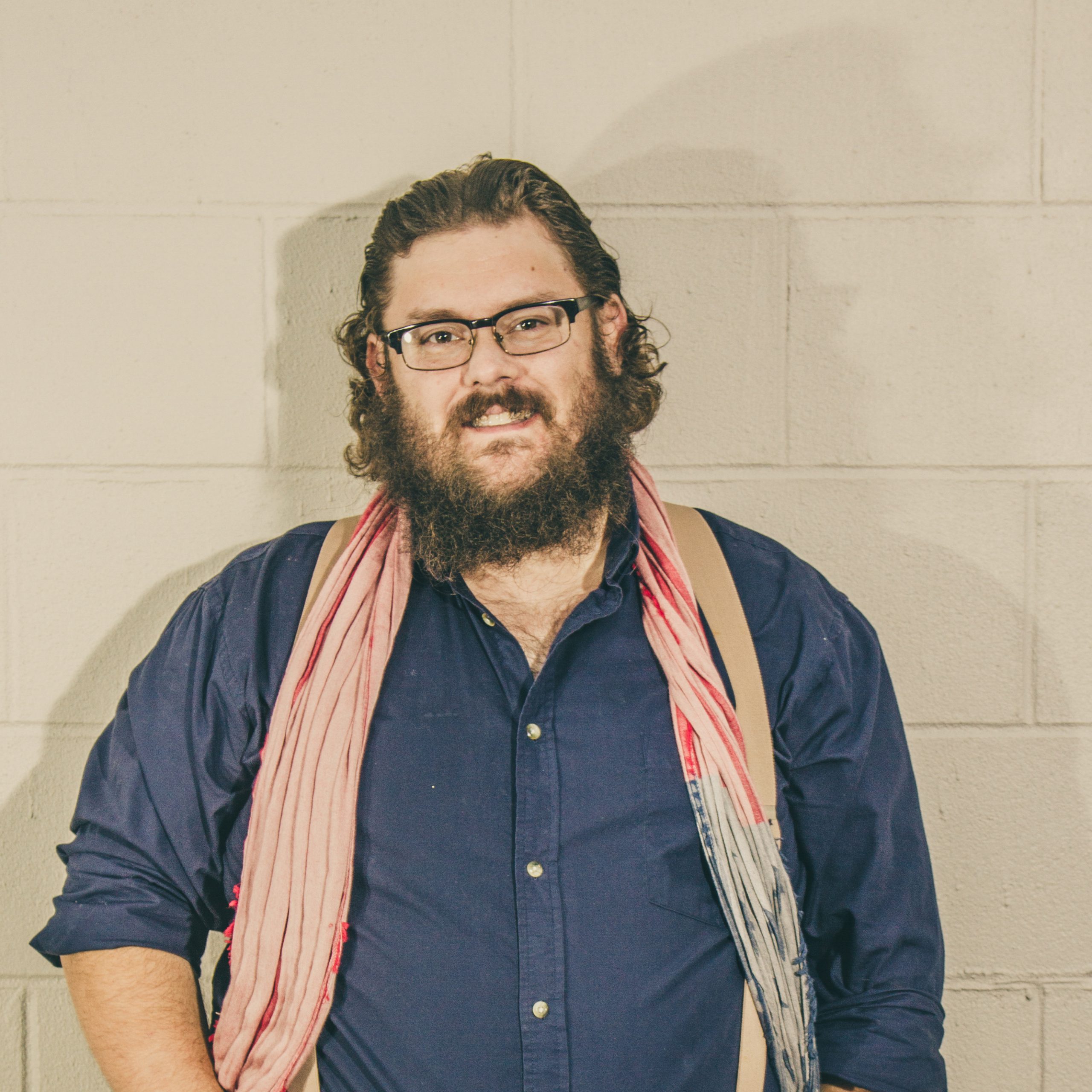 Editor and Chief, Cavalletto Magazine
Owner And Operator of Burton Media Group
Christopher Burton is a acclaimed Photographer and has appeared in many shows, galleries, and publications over the years.